Successfully bidding to bring an event to a country or city is a complex, highly competitive and political endeavour. Delivering a successful bid requires a high level of strategic planning, project management, stakeholder engagement, communication and technical expertise to ensure the bid submission is credible, deliverable and persuasive.
​MI Associates' experience and success in organising, designing and leading bid efforts is unquestioned across the globe, having developed winning bids for Olympic Games and a host of World Championships.
MI Associates' services provide our clients with the convenience of having one integrated and experienced team to manage all aspects of the bidding process.
MI Associates understand no two events are the same and that each bid has its own unique set of objectives, legacy requirements and cultural challenges. We pride ourselves on delivering tailored winning solutions.
Please reload
LONDON 2012
Business Plan
2017 RUGBY LEAGUE
WORLD CUP HOST BID
2015 CRICKET
WORLD CUP BID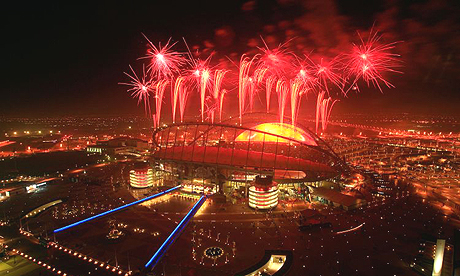 2020 DOHA
OLYMPIC GAMES BID